PMC Blog
Tuesday, 31 January 2017 16:57
Check out the Ukrainian pop-singer Regina Todorenko's tribute to Panjabi MC from her recent trip to India in her Gora Gora Rolls-Royce
Read more...
Thursday, 03 November 2016 00:00
'Gora Gora' is the title of Panjabi MC's new single featuring West Coast hip-hop legend Warren G.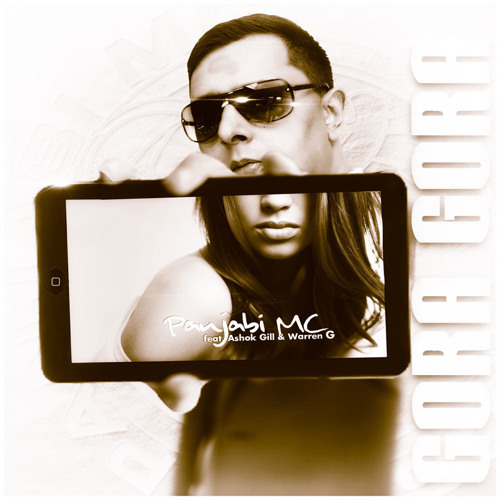 Gora Gora translates to the story of how the beauty of a woman has the world mesmerized, combining the emotional voice of Ashok Gill (Moorni / Main Hoy Giya Sharabi) written by Binder.
"When I heard raw vocals of Ashok on this track, I knew exactly what to do with it, I produced the song and then felt it could do with a twist, which is when I thought of Warren G and the rest is history." - Panjabi MC.
Read more...
Saturday, 28 January 2017 22:54
- Panjabi MC Joins Rukus Avenue's fight to end Human Trafficking
World Music 'Best-selling Indian artist' award winner Panjabi MC joins Rukus Avenue's fight to end Human Trafficking and will feature the song 'My Sister' featuring Sukhi Sivia on the Rukus Avenue-United Nations album titled Music To Inspire.  The Artists United Against Human Trafficking album will release on the 31st of January worldwide and will be announced at the United Nations headquarters in New York City.
"It's ridiculous and disgusting that still in this day and age there are people being trafficked across the world" - Panjabi MC
Read more...
Sunday, 05 June 2016 20:20
Club MTV Officially Crashed Coventry with a unscheduled surprise appearance from Panjabi MC (!) alongside The Chainsmokers, Kano, Wilkinson, Pete Tong & More! | MTV UK 28 May 2016
Source MTV UK
Read more...
Tuesday, 19 April 2016 10:27
YFSF Giannis Kritikos transforms himself into an Indian to perform Panjabi MC's Mundian To Bach Ke.
Your Face Sounds Familiar is a Greek reality show airing on ANT1.
Twelve live shows where ten celebrity contestants impersonated various Greek and foreign singers. The contestants are evaluated by the show's judges, the audience and the other contestants.
Monday, 28 December 2015 21:36



Celebrate NEW YEAR 2016 with Panjabi MC in Gurgaon hosted by PACHA at Showshaa Nightclub
31st December 2015 / NEW YEARS EVE 2016
Showshaa, Kingdom of Dreams, Sector 29, Gurgaon.

Table bookings: +91 8588811222 / +91 8588811333
This e-mail address is being protected from spambots. You need JavaScript enabled to view it
Read more...
Thursday, 17 December 2015 23:09
It was announced today that Panjabi MC will be celebrating Christmas Eve as headline act at Kitty Su, Chandigarh, India.
The very special show will take place on Thursday Dec 24th.
Fans can get tickets by clicking HERE!
Thursday, 22 October 2015 17:20
"I met Janjua when I went to India to record Grass Roots (Album). He was not well known at the time with an amazing voice that struck me straight away...
... I loved him simply because of his voice, till this very day one of the best Punjabi singers I've heard". ~ Panjabi MC

Listen: www.bbc.co.uk/programmes/p035xwsy
Read more...
«
Start
Prev
1
2
3
4
5
6
7
8
9
10
Next
End
»
Page 1 of 20
Live updates
PMC's latest Tweets: